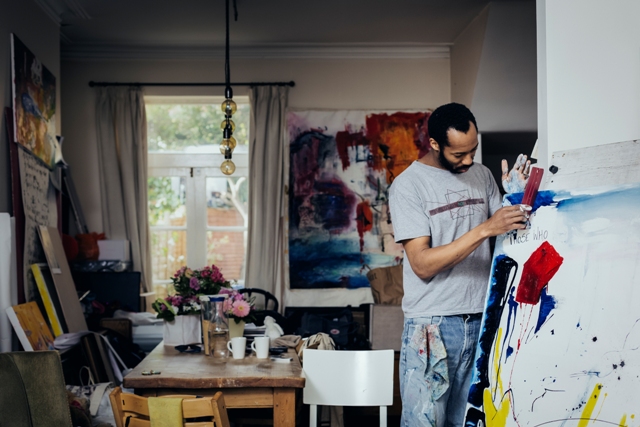 So here's the deal yo, I have a friend who has over 30k Instagram followers. Pretty awesome. So at this point in his business, he would like to turn those same followers into clients. Sounds simple enough right? But when he promotes his ideas or products no one listens. Very few people make a purchase. Very few people care.
30k followers.
No paying clients.
(this doesn't even make any sense Pauleanna!)
Bruh, I know.
On the flip side, I have just over 3k Instagram followers, yet every time I promote my ideas or products I get several bites and inquiries, most of whom turn into a paying client.
Bruh, my sales game is strong. Don't hate.
Many people can relate to my friend. You may not have as many followers but you aren't exactly pulling in the traffic you hope to. This is a common case of "your fans do not know or trust you." Shade, no shade. I am just telling you what other entrepreneurs won't. Yes, this is a big problem, however, it can be fixed.
Here are 3 ways I have grown an audience who invest in my brand.
1. Generosity is the Best Business Strategy. I give, give and then give some more. My priority strategy is to provide my audience with valuable content always, in all ways. I do this by creating and giving away free stuff, such as:
a. Ebooks
b. My novel
c. Worksheets
d. Monthly Conference Calls
e. Meet & Greets
f. Live Workshops
g. Consultations
h. Newsletters
It is necessary. To give you specific examples of how I give. For instance, my first 5 live workshops eve (back in 2012) – FREE. In 2013, at the book launch for my debut novel, Everything I Couldn't Tell My Mother. Just over 200 people showed up and guess what! All their books – FREE. In my mentorship program, New Girl On The Block , I fly my top students on business trips with me – FREE. Bruh, it's about building trust with your audience (and seducing them too.). Tell you what, watch this amazing video by Marie Forleo. She goes further in depth about how to build a raving fan base and create an impact in your market – Insider secrets reveled. You owe me big! Building a raving audience is not only about providing free content it's about creating a unique experience.
2. Be Authentic
People want to see the real you. Don't play pretend so that you can look more attractive. Choose purpose over popularity. Like my mentor always says, you should tell the story behind the glory. It's about emotionally connecting with your audience and communicating your story so that it is clear, consistent and compelling. Stop pushing the service or product and start pushing your story. One company who does this well is TOMS.
TOMS // The TOMS Story from Giant Ant on Vimeo.
Here's my step-by-step process:
a. Start with what you know (share your expertise)
b. Add a personal touch (Be yourself. Show your scars)
c. Be remarkable (Blow your audience away)
d. Practice generosity (Find out what your tribe wants and give it to them)
e. Be consistent (Stay in yo' lane)
Those who do the work, win. Those who don't, don't. Build your brand by telling the truth. As a brand you should put in work to serve your audience and the only way you can learn more about your audience is to listen.
3. Learn the Art of the Pitch
Every entrepreneur needs to know how to sell. It is essential. I know you don't want to, but without truly understanding how to sell yourself (organically), you've already lost. No pressure. Still don't know what I mean? Watch this guy closely and take notes. You can learn a lot from him. It's probably one of the best sales pitches I've ever seen. A tad overboard but still a solid sell. Another great resource that has helped me is Nisha Moodley's ˜Free to Say Yes' . It's an eBook and voice note. She explains, in full detail, 7-step sales process that leaves clients freedom to say yes.
Omg. So good. I have been using her formula for years and it is amazing.
But above all else, know your sh*t. If you have a product or service to sell, you need to know everything and anything about it. Study your industry inside out and be ready for any follow up questions. (…because someone like me will ask them before I decide to buy). At the very least you should have your personal brand statement down. This 30-second elevator pitch could make or break you, in all seriousness. Michael Hyatt totally helped me get mine together. A key lesson I learned is people don't buy services/products, they buy the transformation they expect as a result of using your service/product. Here is the formula I use:
Your Professional Identity (I am.)
+
Target Audience (I help..)
+
Unique Solution (Do/Understand)
=
Your Specific Transformation (So)
Here's some examples:
I'm a Speaker, Author and Mentor. I help millennial women see beyond the limits of their circumstances so they have reason to make choices that liberate them.
I am a passionate, creative musician who brings excitement to open-minded, engaged and curious audiences (or students) in order to create a memorable experience they will want to share with their communities.
I'm the Vice-President on the Social Committee at New Jersey City University. I help organize fun, engaging after-school programs for freshmen students so they can feel comfortable in their new environment and confident navigating their education.
I hope this provides some clarity around using your voice, being generous and the importance of selling. Btw – I am providing this advice assuming you have a solid foundation (branding).
Have questions? Email me.
Peace & Love,
PRxo